In the last alleged "Terror attack" in a New Zealand Mosque, the Jewish community announce to offer assistance. This is a very paradoxical statement if one considers how many mosques Israel has destroyed in Palestine and where no Jewish community ever said anything about it!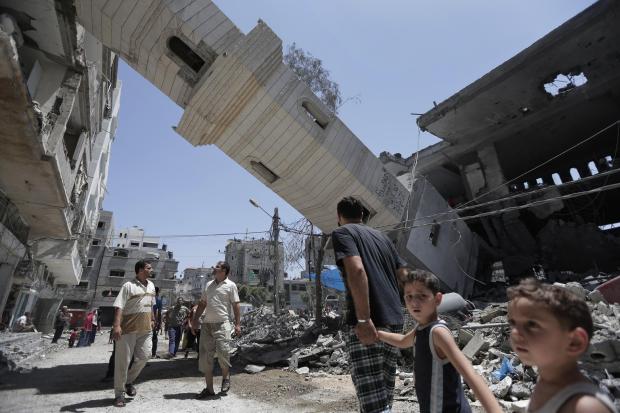 The whole international political circus expresses their sympathy for the victims of the Mosque, blaming a white supremacist, who allegedly has been massacring 49 people! The whole story has so much attention! But why? It is all about creating fear amongst the people to give more and more control to the corrupt globalist governments.
As the world is getting more and more awake on what is really going on in Palestine, where the incredible evil Israeli regime has massacred in the last several years, thousands of innocent people, amongst them small children, women, man, by bombing houses, buildings and mosques, the main stream media does not give attention to this. To the fact that Israel has bombed 161 mosques in the Gaza strip, in according to an article in the Middle east monitor! No main stream Media article covers this subject!

August 4, 2014 at 2:18 pm | Published in: Israel, Middle East, News, Palestine
https://www.middleeastmonitor.com/20140804-israel-bombed-161-mosques-in-gaza/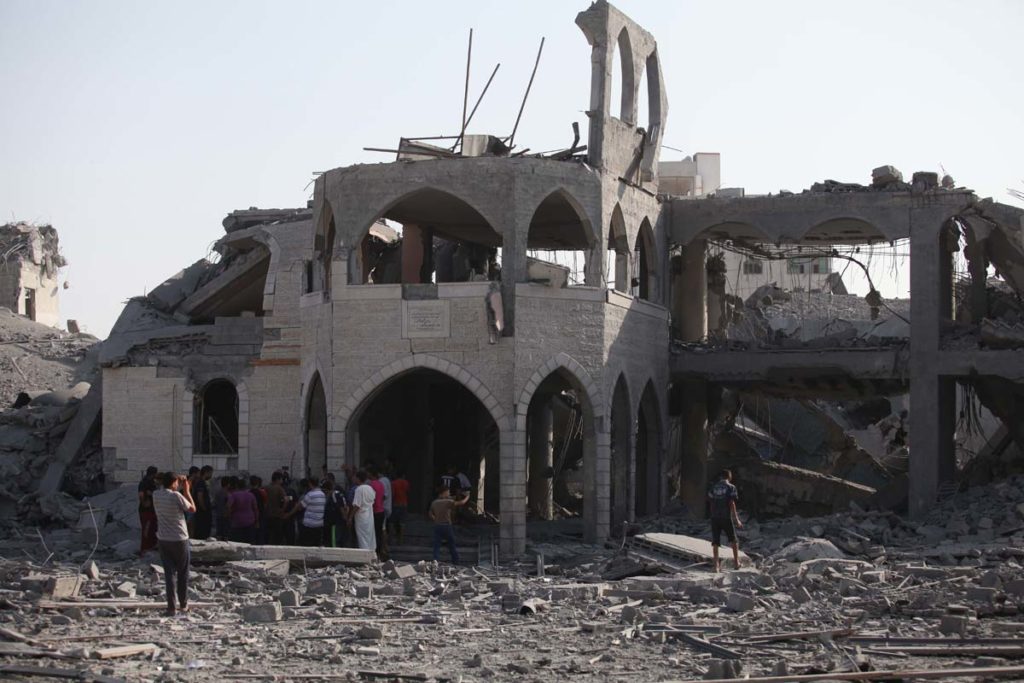 mosque-destroyed-by-israeli-airstrike-2014
In the article Palestinian Awqaf Minister Yousef Dois said Israel has so far destroyed 161 mosques in the Gaza Strip, .
He said 41 mosques were completely destroyed and 120 were partially destroyed during the war adding that a number of religious institutions have also been attacked.
"Dois continued by saying Israel is taking advantage of the fact that the world's attention is on Gaza and using this to stop Muslim worshippers from gaining access to Al-Aqsa Mosque. He said rabbis are delivering provocative speeches."
"These acts are clear proofs on the continued religious persecution practiced against Muslims and their places of worship," he said.
He called upon the Organisation of the Islamic Cooperation (OIC) to take serious steps to deter Israel for its "crimes and violations", which are increasing daily in the Gaza Strip, the West Bank and Jerusalem.
People need to be informed by the atrocities of the Israeli government! Information is diluted by the NZ event to blame a white supremacist, while the real perpetrates are left unpunished. It is the task of investigative journalism to expose the real culprits and show the public the bigger picture.